Fascinating things you can do at night in Barcelona
COMPARTIR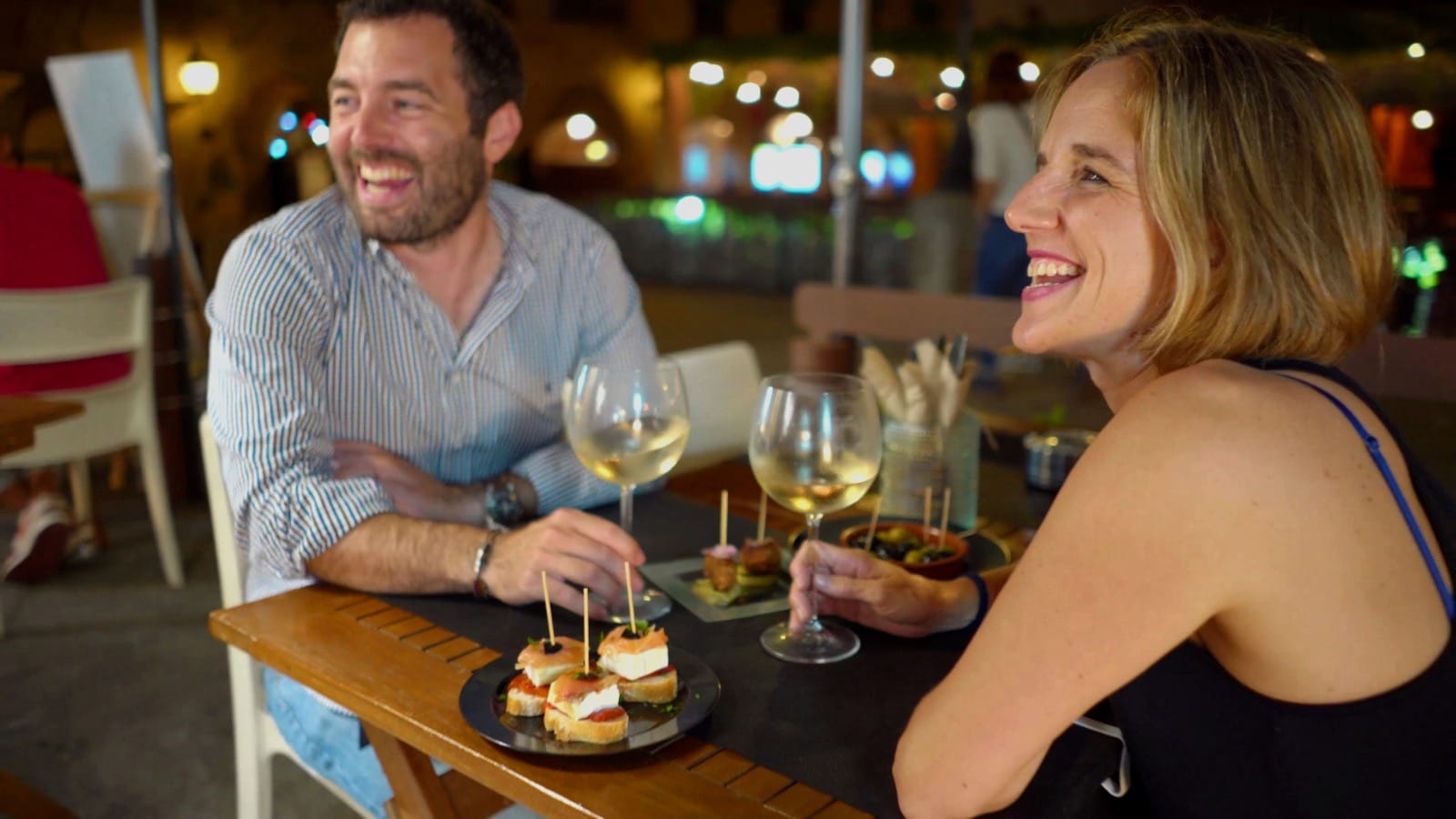 What to do in Barcelona at night
We want to share our favorite things to do in Barcelona at night, especially in Poble Espanyol. 
If you don't know what to do in Barcelona at night, review the proposals of Poble Espanyol, an emblematic space in Barcelona. Because of its location, its history, its personality and everything within it, Poble Espanyol is a special and one-of-a-kind spot in Barcelona and the perfect place to do Barcelona night activities
Barcelona at night what to do
Buy a Poble Espanyol night ticket and take a quiet walk through Poble Espanyol and enjoy the fantastic views of Barcelona. Poble Espanyol is architecture, art, tradition, handicrafts, open air, as well as being a unique space for family-friendly activities, concerts and exhibitions in Barcelona. To sum up; Poble Espanyol is culture and leisure for young and old alike. Poble Espanyol is the best place for Barcelona night activities. 
Barcelona night activities – Have a dinner at Poble Espanyol 
Discover the gastronomy of spain. Enjoy a wide variety of restaurants spread all over Poble Espanyol, in pleasant and peaceful surroundings, many of which have terraces! Try the tapas, cold meats, meats, wines and homemade dishes served in Poble Espanyol's bars and restaurants. We also have places where in summer you can get ice cream to take away, among other things.
Barcelona night activities – Come to a concert at Poble Espanyol 
What to do in Barcelona in the evening? Come to a concert at Poble Espanyol! Music is at the heart of all our activities for families, young people and adults alike. Poble Espanyol organizes a wide range of cultural and leisure night activities in Barcelona that always include music. The Main Square, the Picnic area, as well as other venues in Barcelona's Poble Espanyol are frequently brimming with music. The tribute band Rock&Grill festival and its more family-friendly version (Rock&Kids), the summer cycles of blues and rumba and Picnic Beat are the stand-out examples. However, at Poble Espanyol, music is a part of virtually every activity. That's why other annual events, such as the Biergarten or Christmas at Poble Espanyol always have live performances; because music is a universal language that makes us happier and that we can all understand, and, when experienced live and in unique spaces, even more so.
Barcelona at night… what to do? Poble Espanyol's Main Square is a place where live music is experienced like no other. Its incredible acoustics, the surroundings, its size and the open-air make it a magical place for all kinds of concerts. However, there are other venues at Poble Espanyol with charming musical activities. Check our agenda!
Neil Young, Bob Dylan, Janet Jackson, Mark Knopfler, Bon Iver, Lenny Kravitz and Rubén Blades to name but a few have played in Poble Espanyol's Main Square, a wonderful open-air music venue in Barcelona. What's more, several festivals have also been held at the venue, such as the first edition of Primavera Sound (2001) and some of the editions of the Share Festival as well as Bona Nit Barcelona and Picnic Beat, organised by Sala Upload together with Poble Espanyol, among others.
Spend a great night in one of the clubs in Poble Espanyol 
Evenings at Poble Espanyol are perfect for dinner and a drink, but you can also keep the party going in one of it's nightclubs. These renowned venues are:
INPUT New benchmark on the Barcelona music scene with the best DJs and labels around, equipped with the most cutting-edge audiovisual technology. INPUT is the gateway to a creative space where art, music and performances blend spontaneously and naturally.
La Terrrazza Barcelona's best open-air nightclub has a chill-out area, a private area and a balcony with breathtaking views of the city from the Balearic Island-style stately home. They have been exploring the avant-garde of electronic music for a quarter of a century. 
Upload Nightclub with an eclectic programme: concerts, talk shows and parties.