Julián Sañudo en Homo Faber Event
From 10 April to 1 May 2022, the Homo Faber Event, an international exhibition promoting artisanal talent, takes place in Venice. This edition celebrates the "living treasures" of craftsmanship through 15 exceptional exhibitions that invite visitors to discover the connection between Europe and Japan.
COMPARTIR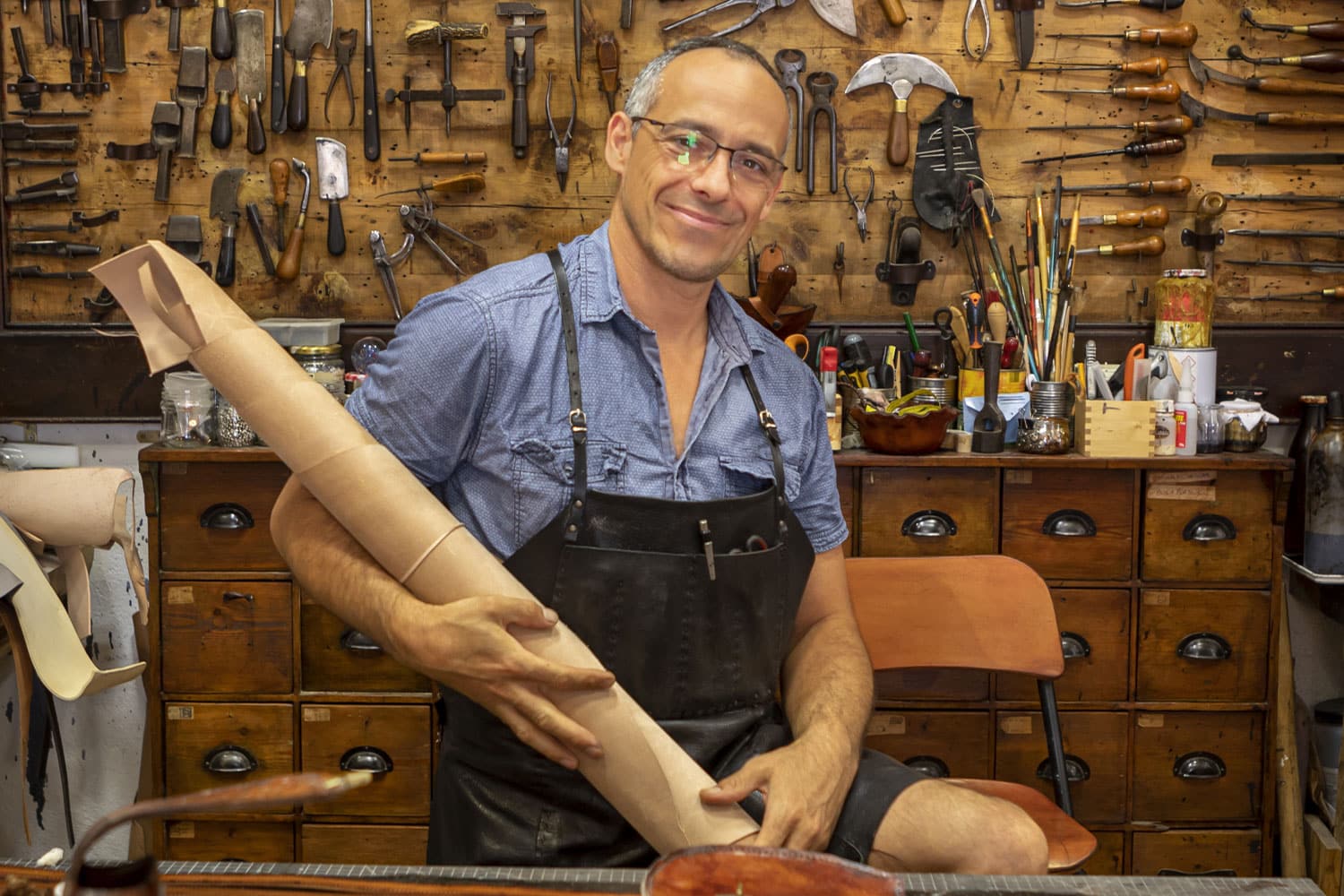 Homo Faber is an event dedicated to contemporary craftsmanship promoted by Michelangelo Foundation for Creativity and Crafstmanship and under the patronage of UNESCO, in which more than four hundred artists, craftsmen and designers have been invited to show their works and crafts. It is an international exhibition that defends artisan talent and is committed to the role of craftsmanship in the creation of a more sustainable and inclusive future.
Julián Sañudo, a craftsman from Poble Espanyol for more than 20 years, participated in the Homo Faber event from 24 to 29 April in a pavilion called "Next of Europe", curated by the Franco-Swiss gallery owner Jean Blanchaert and designed by the architect Stefano Boeri. The theme of his demonstration was applications of contemporary artwork with the ancient technique of die-cutting on leather. It was a demonstration of great acceptance by the visiting public, who noted that it was a work never seen before made with leather, combining traditional techniques, and constructing paintings with contemporary aesthetics.