The art of doing it yourself
Barcelona, October 2021 - On the 29th of October, the courses will begin at Poble Espanyol. Every Friday and two Saturdays a month, the Poble Espanyol's artisans will offer new specialised workshops where participants will learn to apply various craft techniques from professionals.
COMPARTIR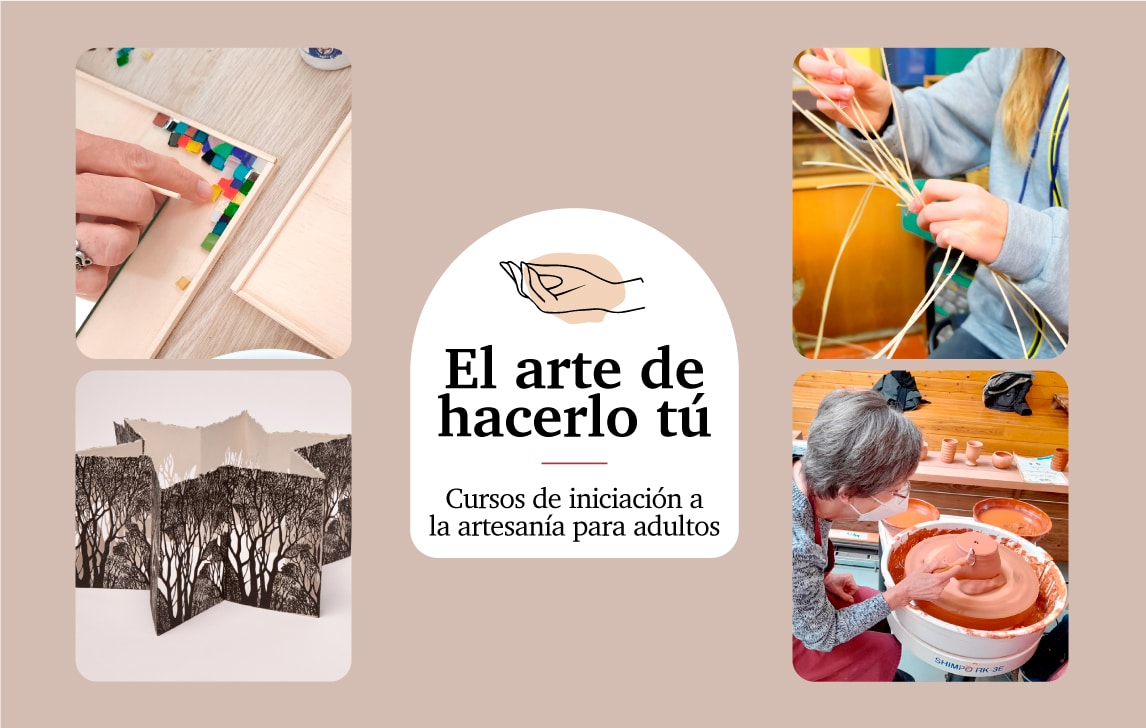 The artisans of Poble Espanyol will be offering introductory courses in crafts for adults.
At the moment there are 3 activities programmed for small groups in a privileged environment: traditional pottery, trencadís in glass and basketry. Each of the artisans who will be teaching these courses are the ideal teachers as they are true artists in their trade and professionals of several generations. Over time, new courses will be offered by more artisans from different disciplines.
It will be a great opportunity to take (or give) craft courses where you will learn first-hand how to use the traditional clay potter's wheel, the transparencies and luminosities of trencadís in glass and the basic techniques for weaving a basket. El Poble is a unique venue in terms of craft representation and the ideal place to enjoy the experience of craftsmanship. It is one of the best concentrations of artisans in Barcelona and in the country.