The best New Year's Eve party in Barcelona | Poble Espanyol
COMPARTIR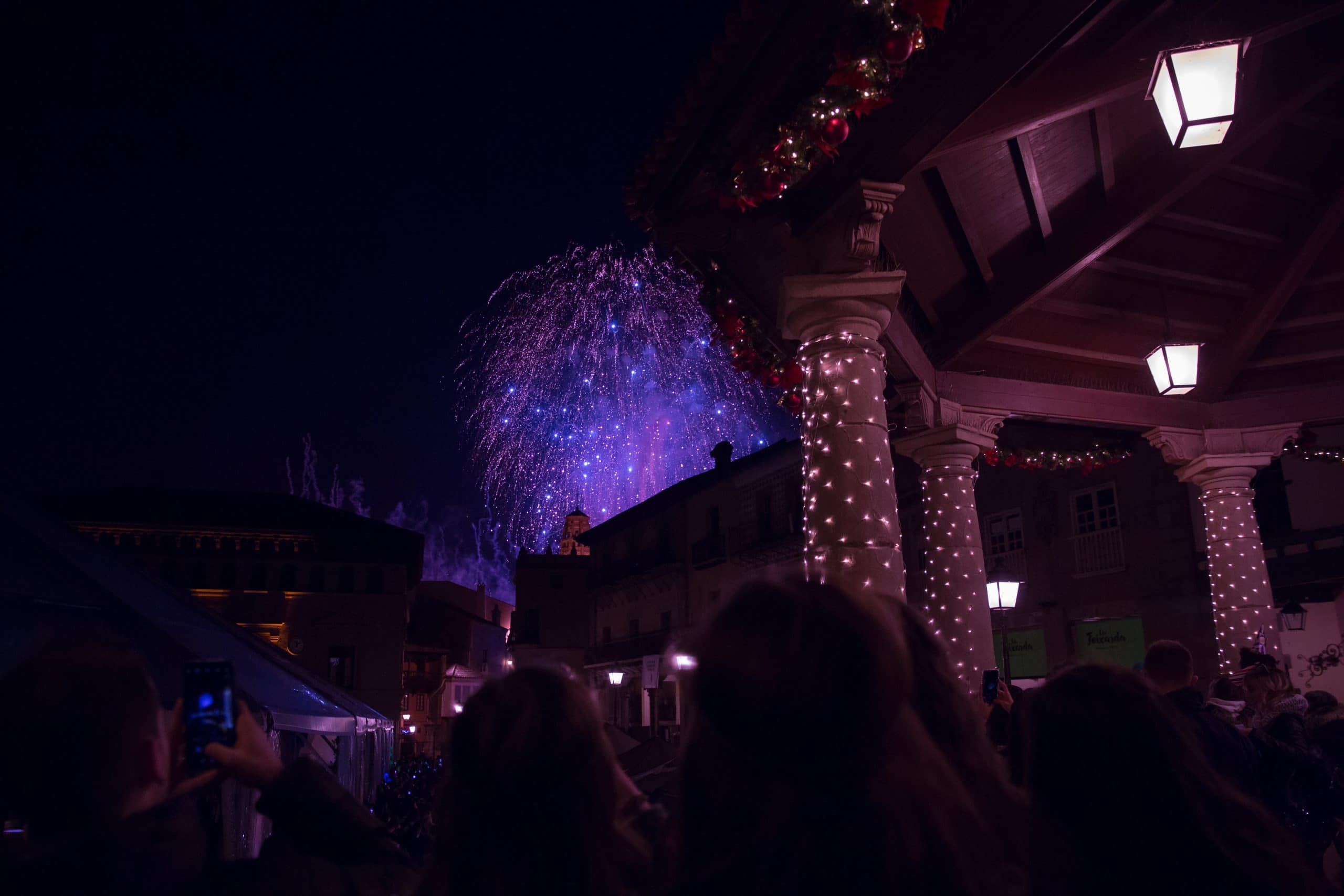 The best New Year's Eve party in Barcelona
Desde hace más de 30 años la mejor fiesta de Fin de Año se celebra en el Poble Espanyol.
Pasa el fin de año en Barcelona y da la bienvenida al 2023 con tus amigos desde las campanadas hasta altas horas de la madrugada: la música que más te gusta, buen ambiente, un espacio emblemático de Barcelona, al aire libre y con todas las medidas de seguridad. ¿Te vas a conformar con menos?
¿Por qué la fiesta del Poble Espanyol es la mejor fiesta de fin de año de Barcelona?
Porque el Poble Espanyol es un recinto único y especial al aire libre, tiene la mejor música, muy buen rollo, 3 espacios diferentes, buen precio, copas de todo tipo y además celebras las campanadas con nosotros! Podrás disfrutar de la fiesta desde las 22:30h hasta las 6h!
Todos los hits del momento sonarán para haceros disfrutar de una velada inolvidable en este recinto emblemático de la ciudad, con unas vistas panorámicas de Barcelona increíbles.
A unique party, in a unique space
First of all, by choosing Poble Espanyol to enjoy the last night of 2022, not only will you be able to enjoy its great New Year's Eve party in Barcelona, but you will also have the opportunity to visit more than 15 specific areas of the peninsular geography that are represented here in a very short time. The recreations are fantastic. In just a few minutes' walk you can discover the pilgrimage route to Santiago de Compostela, the Plaza Aragonesa or the best-known corners of Mallorca or Cáceres, among many others. In total, up to 117 constructions, perfect recreations that will immerse all those who dare to visit this unique open-air museum in a totally magical world.
In the following link you will find more information about the Poble Espanyol New Year's Eve party: https://poble-espanyol.com/en/activity/new-years-eve-party/